Watch
mrjotz: Ladies and gents, please do me the honor of voting for my remix of Kimbra's "Settle Down". By doing so, you will help me in my efforts to continue to make music for all to enjoy! One vote per person. So, please pass this along to everyone! You can also vote by going to this link: http://www.indabamusic.com/opportunities/kimbra-settle-down-remix-contest/submissions/107721
4 tags
In case you guys didn't hear about it, yet... →
I've been making comic strips every Monday, Wednesday, and Friday! Be sure to check 'em out! If you like them, spread the word!
7 tags
It looks like "Hairietta" is getting a sequel...
When I first wrote the song "Hairietta the Goldfish" and finished it with the line "And, thus begins the tale of Hairietta and me," I had no clue as to whether I would ever actually continue the story. Well, in the midst of finishing the Animals activity coloring book, I started fiddling around with my guitar yesterday and found an intriguing chord structure and picking...
1 tag
2 tags
4 tags
6 tags
Good News!
The interior art for the activity book is finally finished! Now, all that's left to do is make the answer key, cover, and lesson plans. I'm getting more and more excited for you guys to be able to play all of the games and color all of the pages! If you're an elementary school teacher or you know any, please ask them to send a blank email to teachers@mrjotz.com. They will...
5 tags
Another 2 pages finished!
I only have 4 more activity pages to draw! Then, I'll do the answer key and the cover, and the book will, basically, be finished!
3 tags
MrJotz.com got a bit of a facelift today! →
Check it out!
4 tags
I drew 3 very complex pages today for the activity...
Whew! Time to take a break, do some improv, and watch some stand-up comedy. I know I keep pushing things back, but I'm focused now and will try to finish off the drawing part of the book by the end of this weekend. Then, I have to make some lesson plans and get a few teacher friends to look things over to see if there's anything I'm sorely lacking. Thanks for your patience,...
5 tags
After a few delays,
I'm back to work on the activity book. I'm hoping to finish all of the drawing by the end of next week. Then, I have to get to work on lesson plan stuff to go along with it. I'll be happy when you guys finally get to give it some color and do all of the activities I've cooked up!
5 tags
Work on the activity coloring book is taking a...
but rest assured, I'm hard at work will be getting it to you as soon as possible!
6 tags
Just finished pages 4 & 5 of the activity book!
I'm currently drawing the life cycle of the toad for pages 6 & 7!
7 tags
I'm going to attempt to stream my concert at 4pm,... →
mrjotz: Hopefully this all works. If it doesn't, I'll let you all know by 3pm, EST. Currently, the present audience is going to be a little light, but maybe the online audience will make up for that! We did sound check, and everything works! Be here at 4pm EST!
5 tags
Happy 1 Year of Animals, Everybody!
It was 1 year ago today that I released Animals into the world! Thanks for giving me the opportunity to entertain you this year, and I hope the next will be even more fun! -Mr. Jotz
7 tags
Tomorrow, join us for the 1-Year Anniversary...
rockytopplayhouse: It was one year ago tomorrow (August 16th, 2010) that Mr. Jotz released his debut album Animals, and he's doing a special concert at Rocky Top to celebrate! Bring the whole family and join in on the fun! Concert attendees will be able to get autographed copies of Animals for just $5! For tickets or more info, call 865-365-1060 or visit RockyTopPlayhouse.com.
8 tags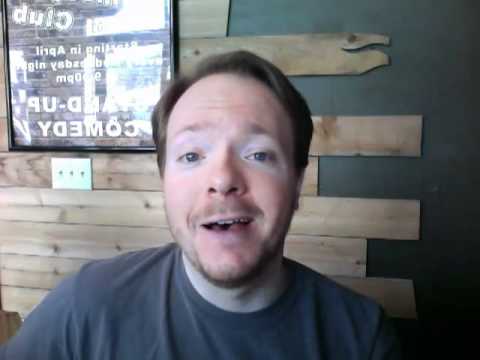 If I had a monkey...
rockytopplayhouse: …his name would be Chunky Monkey, and he'd have a song written about him by Mr. Jotz. If you'd like to hear that song and loads of other songs about animals, come to the Rocky Top Playhouse at 4pm today for Mr. Jotz's Animals concert! It's perfect for the young and the young at heart! And, don't forget, we'll also be doing some hilarious "Whose Line Is It Anyway?"-style...
4 tags
4 tags
6 tags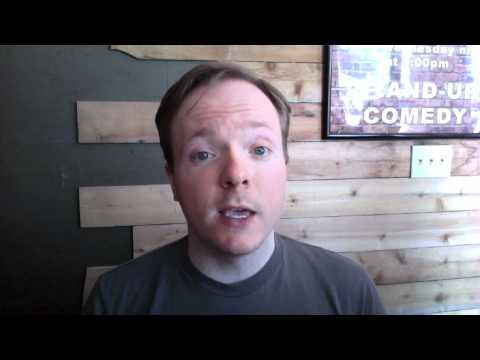 In case you guys wanted a free copy...
5 tags
8 tags
Another Mr. Jotz Concert Tomorrow!
As always, Mr. Jotz will be playing at Rocky Top Playhouse tomorrow at 4pm! Seating is limited. So, reserve yours now! Call 865-365-1060 or visit RockyTopPlayhouse.com for more info.
tumblrbot asked: WHAT IS YOUR FAVORITE INANIMATE OBJECT?
Welcome to the official Mr. Jotz blog for kids!
I intend on posting all kinds of fun stuff on here just for kids. There will probably be lots of stuff about animals to start out with, since that's what my first album is about. But, when more music comes along, I'll be expanding the blog to lots of other things, too! Be sure to follow this blog to get updates on the progress of new Mr. Jotz music and animation, as well as silly...